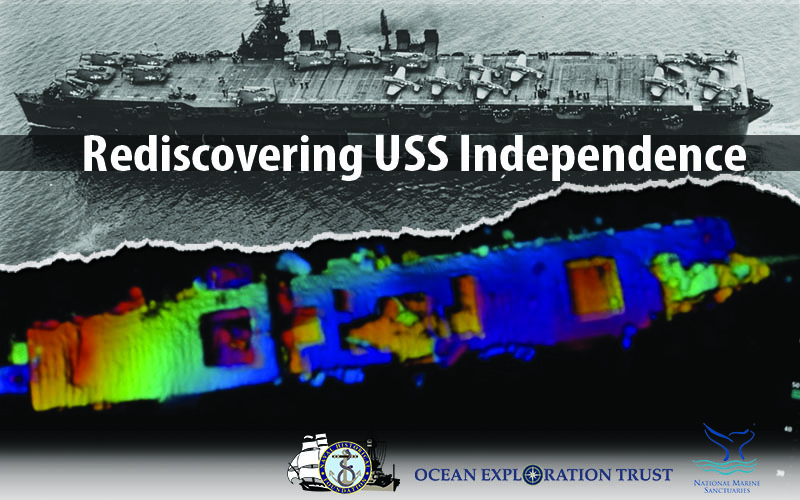 On 22 August 2016, National Geographic Explorer Dr. Bob Ballard and E/V Nautilus, in cooperation with NOAA's Office of National Marine Sanctuaries, will begin a series of exploratory dives on USS Independence off the coast of San Francisco. Together with the Naval Historical Foundation, never before seen videos, images and eye-witness interviews will honor the Navy engineers and sailors that helped end WWII.
The Naval Historical Foundation is excited to offer this exclusive content to the public and inspire a new generation of maritime enthusiasts. Rediscovering USS Independence represents our commitment to preserving, educating and commemorating sea exploration. By illuminating naval history and the importance of maritime security, we are protecting our oceans for a safe and prosperous future.
Review exclusive Independence and Bikini Atoll information below and follow @USNavyHistory on Twitter and our Facebook page to stay up to date with the latest dives.
Click on the images below for exclusive USS Independence content.



---