40th Anniversary — Naval War in the South Atlantic (The Fight for the Falklands/Malvinas)
May 3, 2022 @ 4:00 pm

-

6:00 pm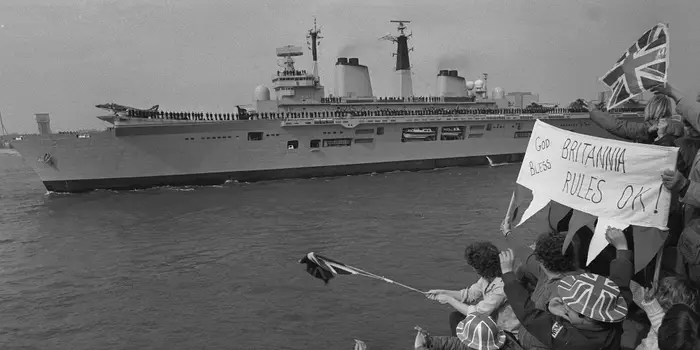 The Navy Museum will serve as the backdrop for an afternoon seminar followed by a reception as the NHF commemorates the 40th anniversary of the largest naval combat confrontation in the post-World War II era. With the Argentine cruiser General Belgrano (ex-USS Phoenix) torpedoed on 2 May 1982, and the HMS Sheffield crippled two days later, this is an appropriate time to mark the occasion with presentations capturing various aspects of the fight for sea control around this South Atlantic island group.
Featuring Director of Naval History Rear Adm. Sam Cox; Former Secretary of the Navy John Lehman, and former DoD officials Norman Polmar and Dov Zakheim.
Sabastian Bruns with the Political Science Department of the U.S. Naval Academy will moderate the event.
If you are interested in attending and do not have a DoD ID, please contact Harold Bryant no later than Monday, 18 April. Email Harold Bryant at
[email protected]
.