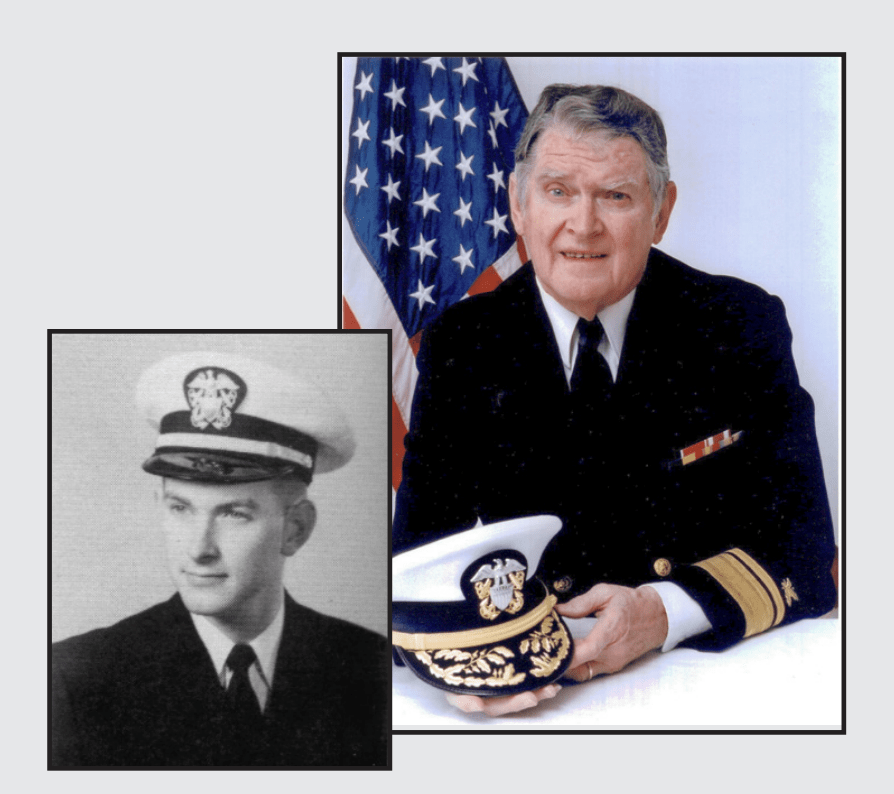 With regards to logistics, Rear Admiral Allston's role as a Supply Corps officer can hardly be considered significant. During his short tenure on active duty, Allston assumed a public affairs position, writing articles on Supply Corps activities for the Navy Supply Corps Newsletter. Leaving active duty, he pursued a career in corporate relations, maintaining his tie to the Navy as a naval reserve officer. 
In his reserve capacity, he made two significant contributions of note. During the challenging period of the early 1970s with the U.S. withdrawal from Vietnam and social change, the Navy faced the reality of having to man its ships and squadrons with an all-volunteer force. With his community relations expertise, Rear Admiral Allston contributed concepts including the creation of Recruiting District Advisory Councils to put the Navy in touch with community leaders who could help promote the sea service as a career opportunity. These councils remain with us today as an integral part of Navy recruiting.        
A second contribution is his bicentennial history of the Supply Corps titled Ready for Sea, a monograph that filled a void in naval history and contributed greatly to the espirit de corps of this important entity in the Navy's organization. 

These two examples typify how naval reservists have contributed to the Navy in ways beyond performing weekend drills and two weeks of annual duties. Even in "retirement," individuals such as Allston work to better the Navy as evidenced by this oral history.