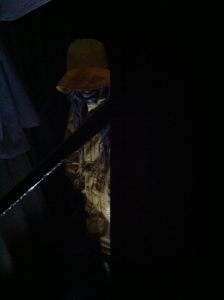 Screams echoed across Washington Navy Yard on Friday night, as visitors crowded on board the haunted Ghost Ship Barry, an annual Halloween tradition. An estimated 955 children and adults survived the horrors lurking below decks of this Cold War era destroyer. Visitors began their evening in the National Museum of the United States Navy, where arts and crafts stations were set up for children to fashion Halloween themed creations. The Museum was open into the night, allowing those waiting for their tour group a chance to examine the many artifacts and displays celebrating naval history. Refreshments were available for sale outside, prior to the tour. Throughout the night, tour groups moved through the darkened ship – with the terror intensifying later in the evening. Visitors were accosted by monsters lurking around every corner in the darkness – vampires, zombies, ghosts, demonic babies, and serial killers. The intimidating presence of Count Dracula, laid out in his coffin, dominated the spooky wardroom. The ghost tour was very much an interactive experience, with creatures jumping out from dark corners and startling nervous visitors. At one point, a chainsaw wielding lunatic threatened tour groups.
Many thanks to the sailors, Museum staff, and volunteers who made this exciting event possible. If you weren't able to attend this year, check back next year and have a scream with us.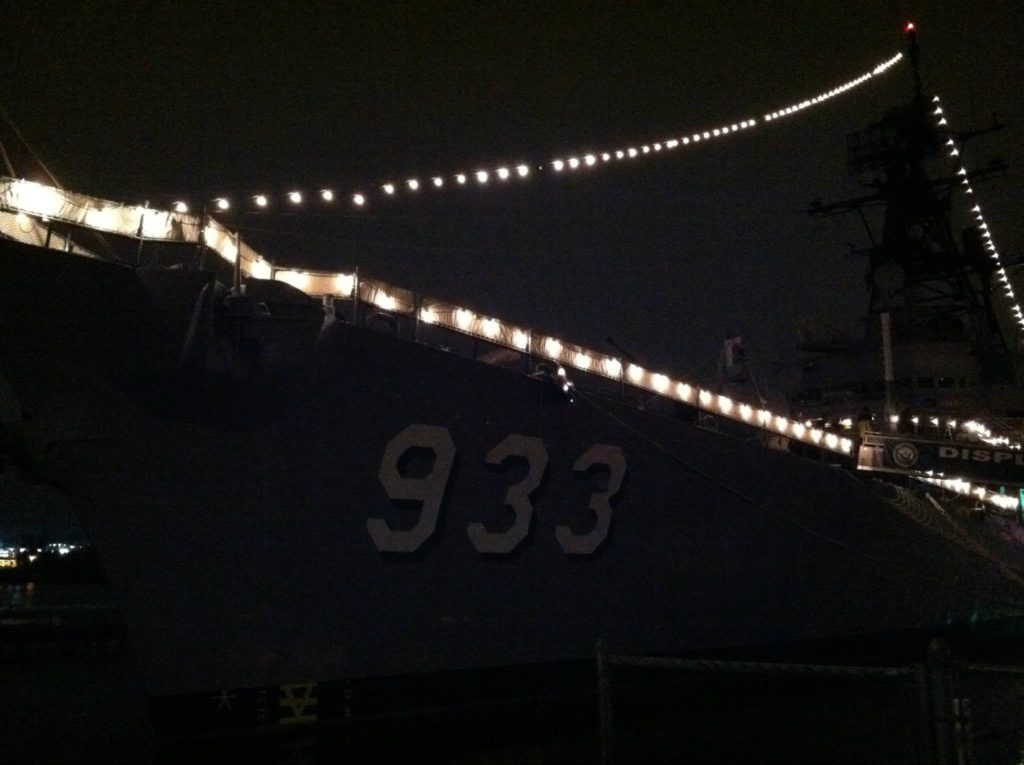 Have a safe and happy Halloween!