On March 26th, 2019, the Naval Historical Foundation took pleasure in hosting the second annual Voices of Maritime History Competition for the Superintendent's Annual Leadership and Vision Award dinner at the National Museum of the United States Navy. An initiative undertaken in 2017 thanks to the generous support of board member Dr. J. Phillip London, a 1959 graduate of the Naval Academy, the award was designed to encourage Midshipmen to use history as a tool to promote new naval perspectives, narratives, tactics, investments, and the adoption of the innovative technologies and capabilities.
Unlike other competitions, this program seeks to promote two skill sets: the study and interpretation of the lessons of naval history as they apply to today's maritime challenges in a written essay format and the ability to inspire, advocate, and educate in public venues through oral presentations.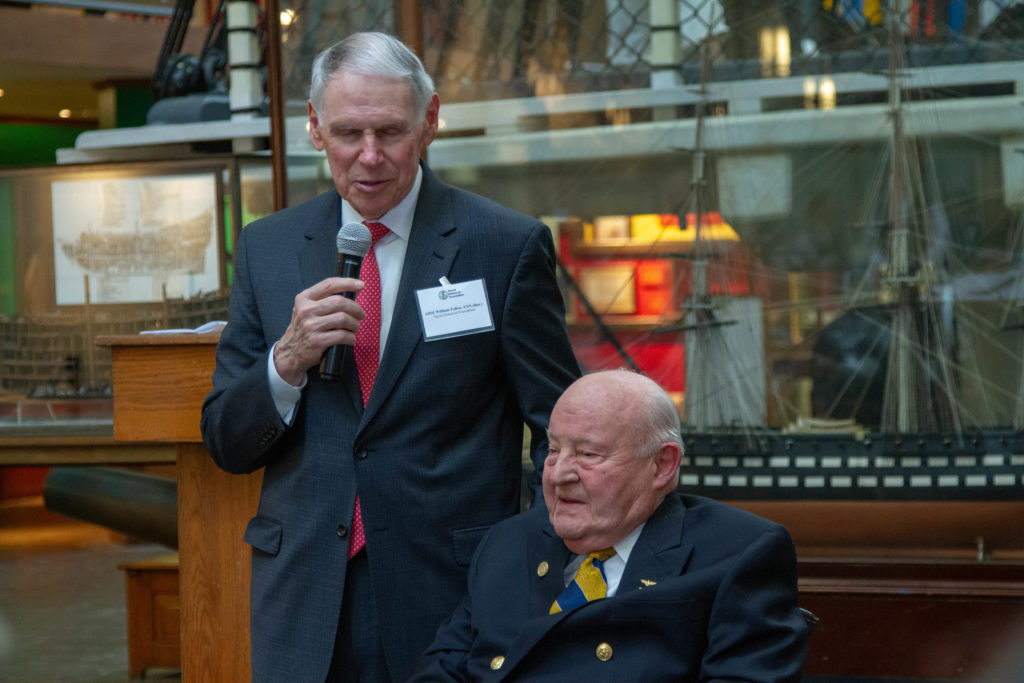 The winner of the 2019 competition, Midn. 3/C Anthony Perry, did just that with a spirited defense of his paper "Quelling Lawless Seas– 21st Century Barbary War: Lessons Learned from 1801 and Application to Current Cyber War" at dinner before the Navy Museum gathering. As part of his detailed analysis, Perry compared the American efforts to attack and eventually capture Tripoli with recent offensive actions by American cyberwarriors to take down hostile operations aimed at interfering with 2018 U.S. elections.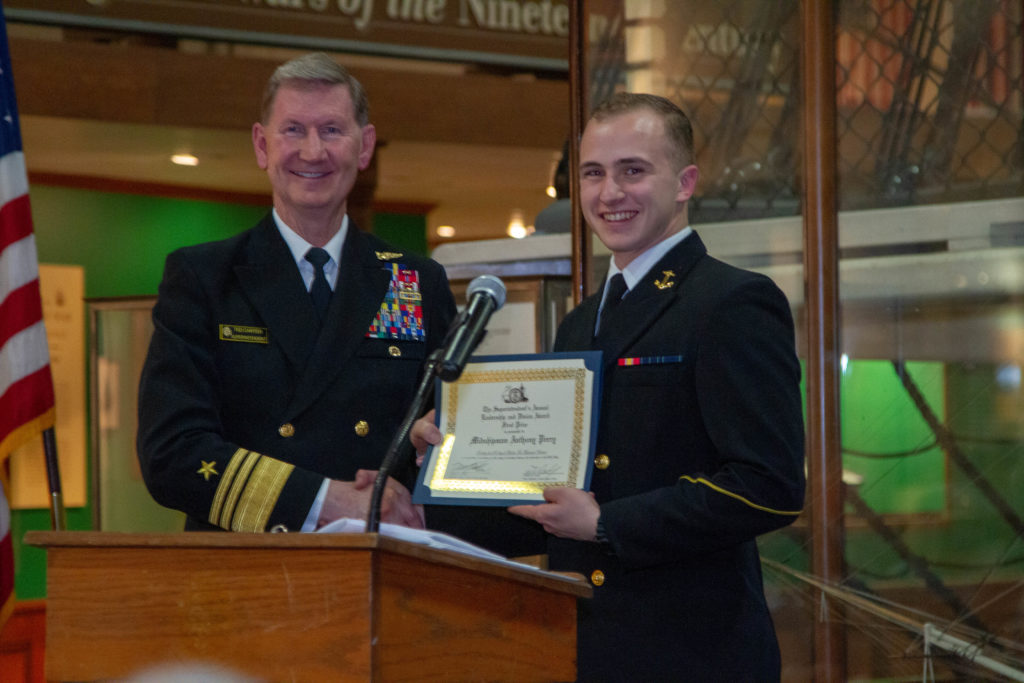 The 2019 second place prize went to Midn. 2/C Anthony Iannacone for his paper/presentation titled "Echoes of Mahan," and the third-place finish went to Midn. 1/C G.I. "Ike" Heinemann for his paper/presentation titled "Historical Reasoning for Reviving Light Aircraft Carriers in the U.S."
Midshipmen Polly Finch, Erich Eden, Chandalar Pensley, and Joe Bevilacqua received honorable mentions for their submissions.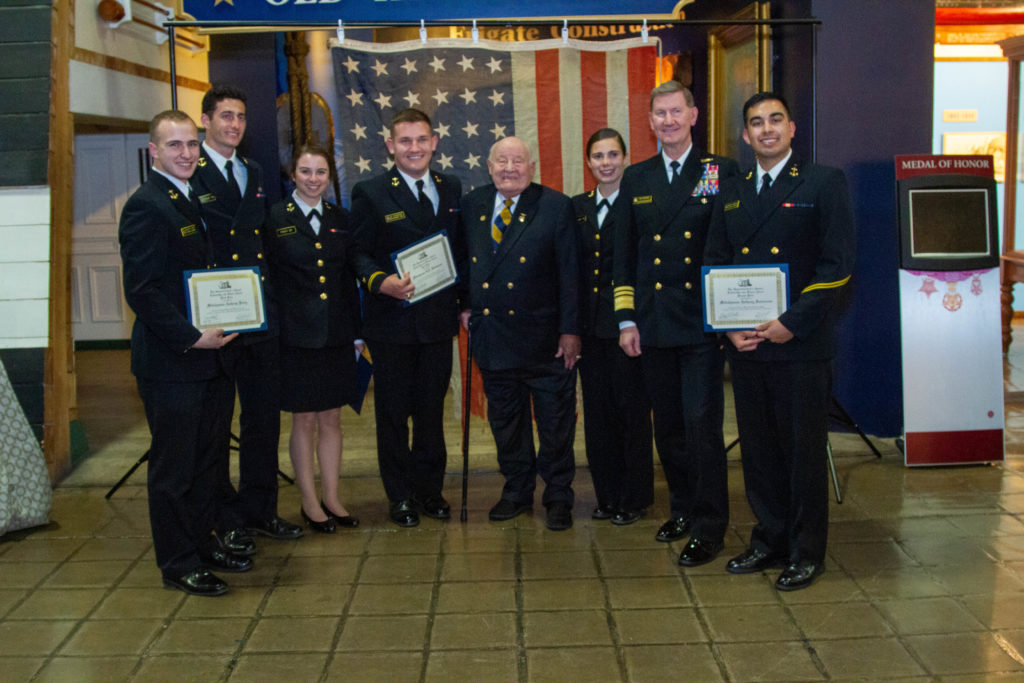 Because of the success of the first year's competition, the NHF selection committee, chaired by Vice President Martin J. Bollinger, had even more submissions to pore over. In his welcoming remarks, Admiral Fallon thanked Bollinger and fellow judges that included NHF board members Vice Adm. Frank C. Pandolfe and Dr. David A. Rosenberg. Others on the selection panel included Leidos CEO Roger A. Krone; Director of Naval History Rear Adm. Samuel J. Cox; OV Loop CEO Will Graylin; author John F. Wukovits, USNA history professor Capt. James C. Rentfrow; University of Wisconsin professor Dr. Scott Mobley; and Kathleen Purtill of Deloitte Consulting.
For assisting in underwriting the dinner, Admiral Fallon again thanked CACI and VSE corporation.