By NHF Intern Tim Davidson
On August 3, 1990, President George H.W. Bush declared the month of November as National American Indian Heritage Month, also referred to as Native American Heritage Month in order to include Inuit and Aleuts peoples. As the nation honors the cultures and traditions of the Indigenous peoples of this country, we would like to pay homage to the important contributions made by American Indians to the United States Navy and our Armed Forces.

In 1776, General George Washington began enlisting American Indians for the newly-formed Army, Navy, and Marines. In the Civil War, 20,000 American Indians served with the Union Army both at sea and on land. Despite being ineligible for the draft in World War I, more than 15,000 Native American volunteered to fight. Native American veterans who fought for this country were not even given citizenship and voting rights until 1919, and finally to all Native Americans in 1924. In the Second World War, over 44,000 served bravely for the United States, including 1,910 in the U.S. Navy and 874 in the Marine Corps. Between 10,000 and 15,000 American Indians served in the Korean War and more than 42,000 served in Vietnam. As of 2012 there were 22,248 American Indian military members, over half of whom are in the Navy (13,511). More than 160,000 American Indians call themselves veterans today.

In World War II, Rear Admiral Joseph J. "Jocko" Clark, an Oklahoman who was one-eighth Cherokee Indian, commanded aircraft carriers and later Task Group 58.1. After graduating from the Naval Academy in 1917, he was known as an aggressive commander who was always ready for battle. Early in the war, Clark commanded the escort carrier Suwanee in the Atlantic and off the coast of North Africa. He became the first commanding officer of the newly commissioned fleet carrier Yorktown in 1943. In 1944 Vice Admiral Marc Mitscher placed Rear Admiral Clark in command of Task Group 58.1, flagship USS Hornet. The task group took part in attacks on Truk, the Carolines, New Guinea, Palau, the Marianas, and the Bonins. His air groups attacked the islands of Chichi Jima and Iwo Jima so ferociously that sailors nicknamed the islands the "Jocko Jimas." The Marianas campaign included the one-sided Battle of the Philippine Sea.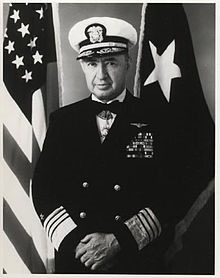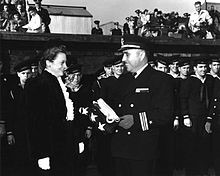 Another Oklahoman, Commander Ernest E. Evans, a descendant of both Creek and Cherokee heritage, commanded the USS Johnston during the Battle of Samar in the Battle of Leyte Gulf. His ship was one of three in the task unit known as Taffy 3, which was vastly outnumbered and outgunned by the Japanese Force it encountered. Over the ship's intercom he told his crew that they would likely not survive the encounter with the force many times their size.
"I Intend to go into harm's way …" – Ernest Evans
Commander Evans and his minuscule carrier and escort destroyer group managed to force the Japanese group to retreat through a daring "tin-can" attack, which led to the Johnston's destruction. Taffy 3's sacrifice stopped the Japanese force from threatening the Army landings to the south and severely weakened the enemy. Evans commanded so valiantly at Samar that he was posthumously awarded the Medal of Honor. His crew knew he was proud of his Native American ancestry and used to refer to him out of reverence as "the Chief."Native Americans service members have earned an estimated cumulative total of 71 Air Medals, 51 Silver Stars, 47 Bronze Stars, 34 Distinguished Flying Crosses, and two Medals of Honor. The Navajo Code Talkers distinguished themselves by developing the only oral military code language that has never been broken by an enemy. In 2001, twenty-eight Code Talkers were awarded the Congressional Gold Medal. During the Vietnam War in 1966, South Carolina Cherokee Boatswain's Mate 1st Class James E. Williams, while serving at South Vietnam's Mekong Delta, fought and defeated perhaps more than 1,000 Viet Cong guerrillas while destroying 65 vessels and disrupting the enemy's logistic operation. Williams was awarded the Medal of Honor for his actions during the three-hour battle against Viet Cong guerrillas with the two riverine patrol boats he commanded.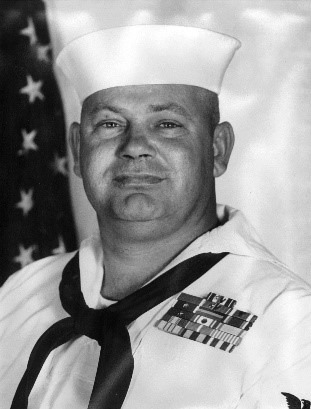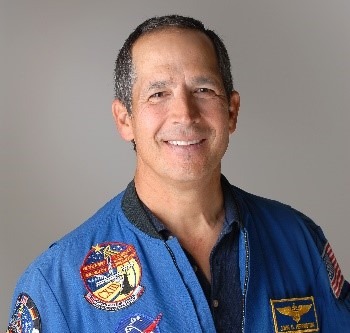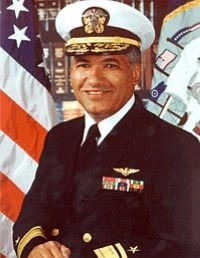 Beginning in the early 1970s, Chief of Naval Operations Admiral Elmo Zumwalt pushed to reduce racism and sexism in the Navy with Z-Gram #66 "Equal Opportunity." The Navy's effort to encourage diversity inspired and helped many Native Americans rise to prominence in the Navy. For example, Rear Admiral Michael L. Holmes served 32 years as a naval aviator, including as Commander, Patrol and Reconnaissance Group. He earned three Legion of Merit awards, three Meritorious Service Medals, and two Navy Commemorative Medals. American Indians have contributed immensely with their service to a country that often did not treat them with the dignity and respect afforded to other Americans. For much of our country's history Native Americans were not even allowed U.S. citizenship. Yet they continued to serve whenever duty called, fighting for the freedom and rights of others even when those rights weren't given to them. The Navy is proud of all current and former service members of American Indian Heritage, and we celebrate their service and achievements.