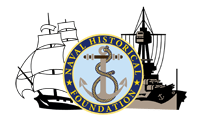 Dear Naval Historical Foundation Board Members:
Attached you will find a series of documents to be reviewed prior to our Board Meeting on Saturday, 15 June 2013. We look forward to seeing you, and briefing you on the latest developments.
2013 NHF Annual Meeting Agenda
2012 NHF Annual Meeting Minutes
Proposed Amended By-Laws June 2013
We have posted our 2012 Annual Report and Financial Statements online with our past reports here.
We have nominated three new distinguished individuals to join our Board of Directors, their bios are posted here for your consideration.
The Honorable Steven S. Honigman