Over the past two weeks, we have live-tweeted the significant events of the Battle of Midway from the perspective of the Imperial Japanese Navy and United States Navy. Our account, NHFTweetsMidway, helped bring the story to live 140 characters at a time. Don't want to read over 700 tweets for the recap? Here are 35 tweets from that dataset that helped tell the story of the U.S. Navy's greatest battle. Please let us know what you think about @NHFTweetsMidway by commenting here or on Twitter/Facebook.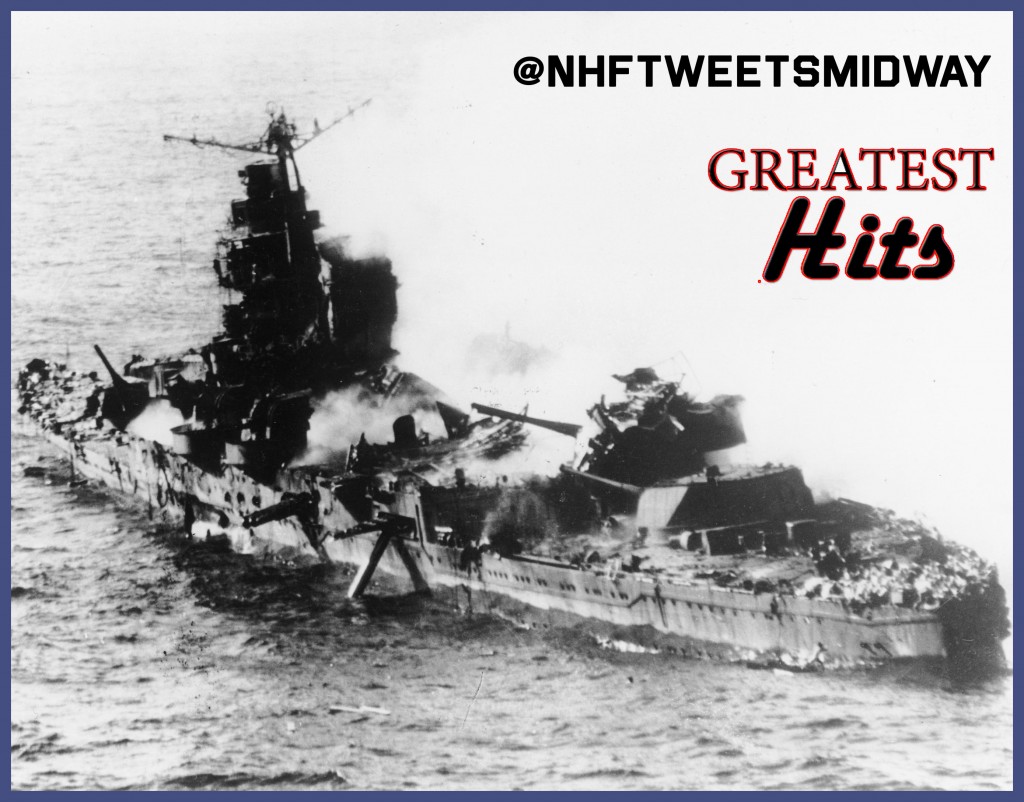 The tweets below are separated by the 5 major events that occurred in the Midway Operation, from the middle of May to 7 JUNE. Click on the items below to expand the tweets.
PART I: INTELLIGENCE AT HYPO

PART II: MIDWAY PREPARATIONS

PART III: VP-44 SPOTS IJN FLEET

PART IV: 4 JUNE BATTLE

PART V: MIDWAY AFTERMATH

Get the full list of Tweets at NHFTweetsMidway. For more information on the project, go HERE.