Ditty Bag: Collections of the Naval Historical Foundation
An Artifact and Collections Blog Series
Ditty Bag: Uncle Sam's Latest, Greatest, Shortest War
No slides are available in this gallery
This 1898 magazine depicts some of the United States new steal navy's successes during the Spanish-American War.
Uncle Sam's Latest, Greatest, Shortest War: Superbly Illustrated by Photographs and Drawings from Leslie's Weekly
includes images of Spanish soldiers in Cuba, American sailors on duty, and the US Battleship
Iowa
. The 27 page magazine was produced by the Arkell Publishing Company. Arkell was responsible for the weekly publications of
Frank Leslie's Illustrated News Paper
which ran from 1852 – 1922.
Uncle Sam's Latest, Greatest, Shortest War
was donated to the Naval Historical Foundation in September of 1931. This publication was part of a large donation of magazines, manuscripts, and lithographs pertaining to the Spanish-American War, Sino-Japanese War, and the new steel navy.
Bibliography 
N.W. Ayer & Son, The American Newspaper Annual (New York, 1897) 1896: Journals of the Campaign.
———————————–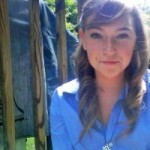 Ditty Bag: Collections of the Naval Historical Foundation is a new artifact blog written by Emily Pearce, NHF Middendorf Curator. She will periodically write posts about various artifacts and accessioned items in the Naval Historical Foundation collection and their impact on naval history. You can view all of the collections highlighted in Ditty Bag on our Flickr page HERE. To contact Emily or to inquire about NHF collections, please email Emily Pearce at [email protected].

For previous releases of Ditty Bag, Please go HERE.