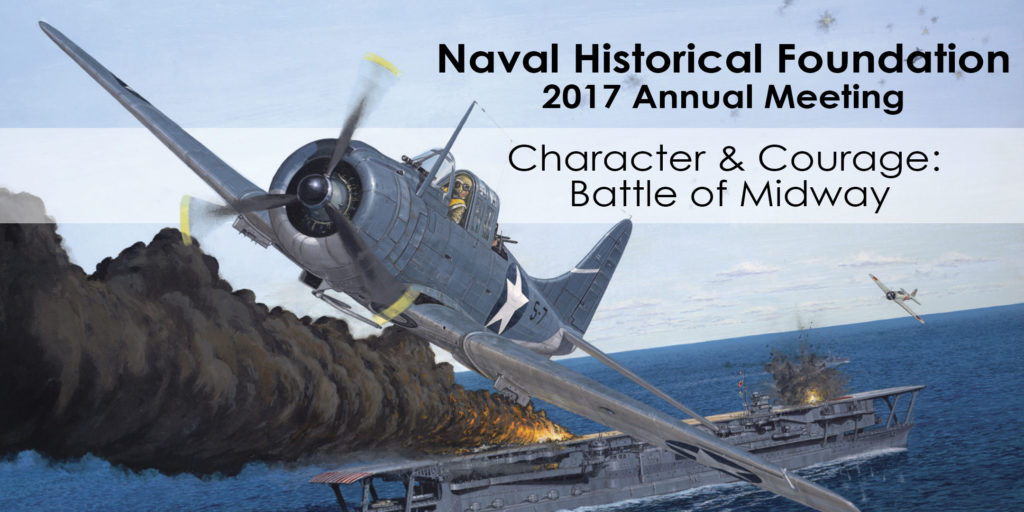 Join with other members as we commemorate the 75th Anniversary of the Battle of Midway and celebrate the character and courage of the greatest generation. In addition to the business portion of our agenda, we have a special program for you including:
Introductory remarks by Dr. J.P. London, author of Character: The Ultimate Success Factor. Dr. London will talk about character, courage and the Battle of Midway.
The Leighton keynote address by Dr. Tim Orr, co-author of the recently released book, Never Call Me a Hero, the story of Dusty Kleiss. As a dive-bomber pilot at Midway, Lt. (j.g.) Kleiss is the only pilot to land hits on three different ships, all of which sank. The book captures his experience and testimony to the men who shaped history during the Battle of Midway. Captain Kleiss passed away last year at age 100.
We look forward to updating you on NHF's activities and accomplishments over the last year. Read-ahead documents will be in the Spring issue of Pull Together, scheduled to arrive at your residence prior to the meeting.
Following our meeting the Naval History and Heritage Command will provide a behind the scene tour of their Underwater Archeology Branch.
Our work is possible thanks to your ongoing support. We hope you will help us continue to fulfill our proud naval heritage mission by making a special contribution to NHF in conjunction with the 75th Anniversary of the Battle of Midway.
To register for the annual meeting, please go to our event page HERE.
If you don't have a military ID or CAC card to access the Washington Navy Yard or if you're not coming with someone who does, please indicate below and we will send you the appropriate form to complete and return. Questions, contact Dr. Dave Winkler, 202-678-4333, x2.