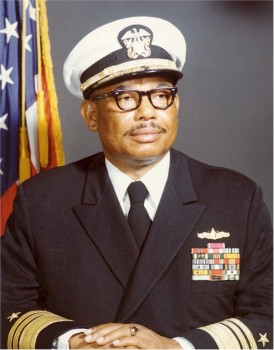 Welcome to our fourth edition of Thursday Tidings!
So far in our Thursday Tidings we have looked at reflections by President Harry S Truman, war reports by Admiral Ernest J. King, and information regarding the USS Thresher (SSN 593) disaster. Find previous editions here!
This week we are looking at the life and retirement of Vice Admiral Samuel Gravely, the first African-American in the U.S. Navy to become a flag officer.
Foreword by Rear Admiral Sinclair Harris, USN (Ret.), President of the National Naval Officers Association (NNOA) and Naval Historical Foundation Life Member
---
Since I was a young boy reading Ebony Magazine's 100 most influential Black Americans, I have admired Vice Admiral Samuel L. Gravely. He was the only Navy Officer I recall seeing in the annual edition and I held him in awe. Who knew that one day I would have the honor of actually meeting him and his incredible wife Alma. The opportunity came for LCDR Sinclair and Cora Harris to meet this legendary couple at the annual Washington DC NNOA Ester Boone Scholarship Award banquet. Not only was I able to sit with The Admiral and Alma, I was given the privilege to pick them up and take them home. While this may seem a small thing, how often does someone get to spend quality time with their hero? The first person of color in the long and glorious history of the world's greatest navy to do so much. The first African American in the U.S. Navy to serve aboard a fighting ship as an officer, the first to command a Navy ship, the first fleet commander, and the first to become a flag officer. On the ride back to his home in Haymarket, Virginia he remarked that it had been sometime since he rode in a Jeep. Needless to say, I jumped at the chance to get more time with him and his wife, so Cora and I took them on a drive one weekend around Haymarket, Leesburg and other parts of Virginia. We talked about a great number of things. I was taken by much of what they shared, but most of all by the humility that came out in their demeanor.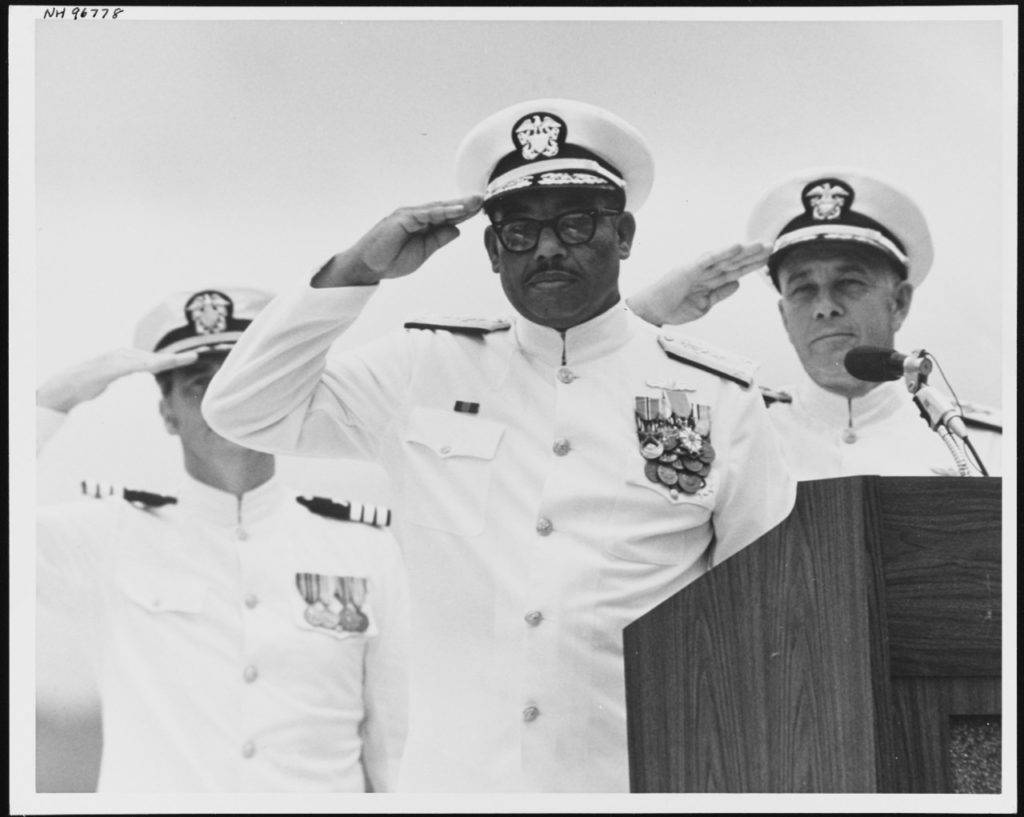 He talked about his family, his church and his Sailors, but not about himself. In fact, I believe it took many people to convince him to have his autobiography written because he did not take on airs. When I was asked to be one of his pall bearers, I could not have been more humbled and honored. What strikes me to this day was that he asked to be buried in a suit and not his uniform. Alma told us, "Sammy said 'I was a man of war, now that I am retired I am a man of peace.'" Humble to the end. In my office, I keep a portrait that was given to me of Vice Admiral Gravely. It reminds me to keep calm, keep focused, and most of all to keep humble. His portrait continues to inspire me to do my best.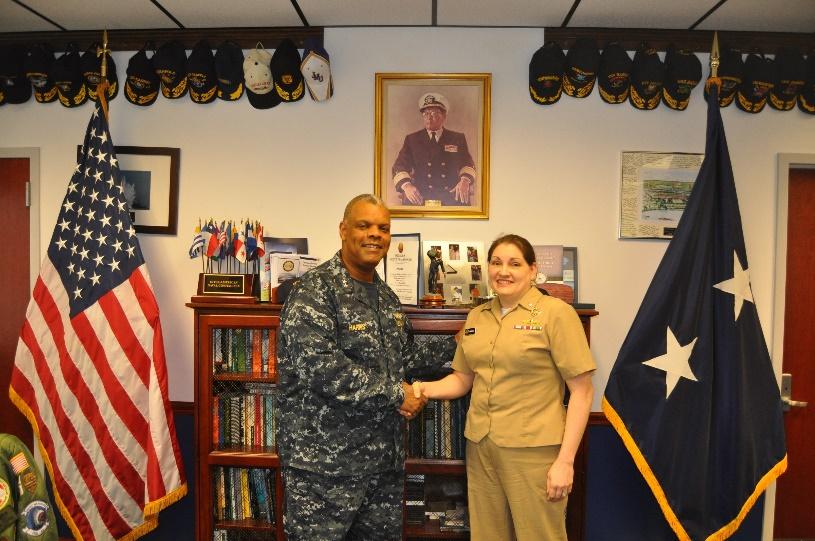 ---
Vice Admiral Gravely left the Navy a better, more inclusive, more diverse, and more efficient fighting force.
Watch Chief of Naval Operations, Admiral Thomas B. Hayward, make his remarks during Vice Admiral Gravely's retirement ceremony in the video below. This film marks the end of Gravely's distinguished naval career, as he retired as Director of the Defense Communications Agency on 31 July 1980. Source: Naval History and Heritage Command, Photographic Section.
Stay tuned next week for the next Thursday Tidings where we will reflect on the Navy on September 11th, 2001.