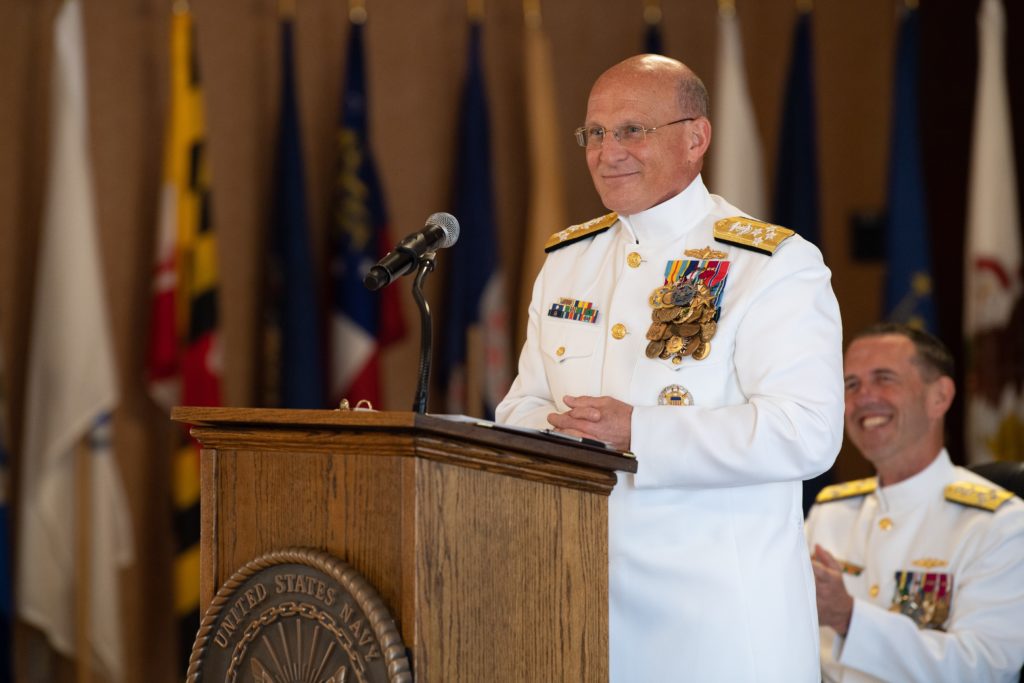 "It is a great honor and privilege to welcome our 32nd Chief of Naval Operations, Adm. Michael Gilday, USN.
The Naval Historical Foundation stands ready to support your tenure in any way possible to promote the lessons of our past with the important imperatives of our future." – Rear Adm. Sonny Masso, USN (Ret.), Executive Director
---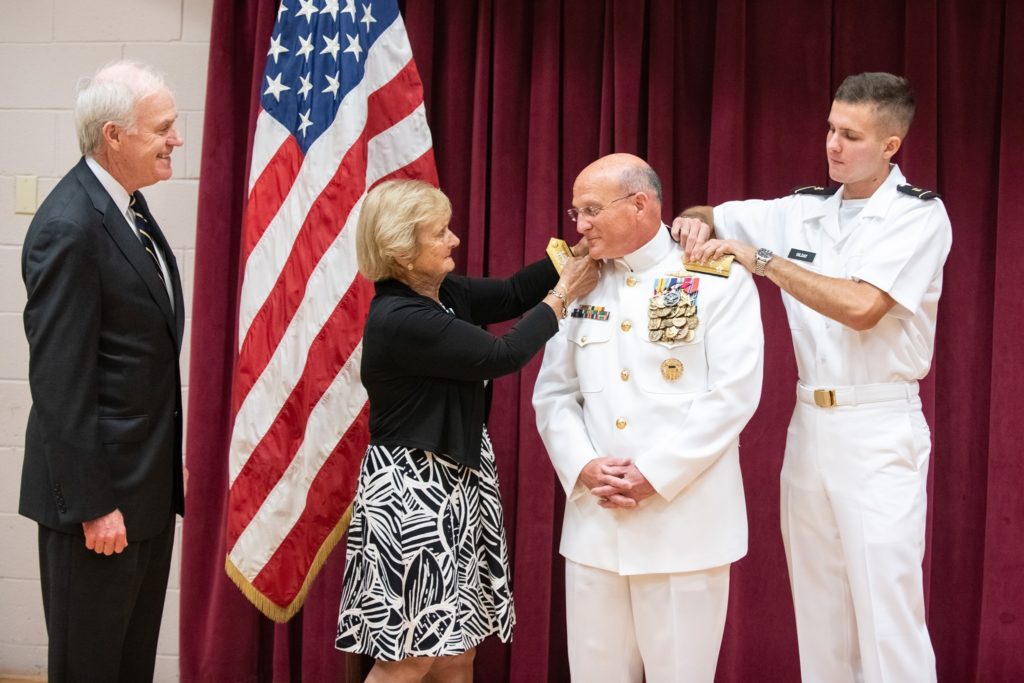 In 1970, Vice Adm. Elmo Zumwalt was tapped to lead the Navy as Chief of Naval Operations. Since then, no other three-star admiral has been selected as CNO until this year when then Trump administration chose Vice Adm. Michael Gilday. Son of a sailor and class of 1985 Naval Academy graduate, Gilday is a career surface warfare officer. Through his career at sea, Gilday commanded destroyers USS Higgins (DDG 76) USS Benfold (DDG 65), Destroyer Squadron 7, and Carrier Strike Group 8 aboard USS Dwight D. Eisenhower (CVN 69). In his most recent commands, Gilday served as director of operations for U.S. Cyber Command and as director of operations for the Joint Staff.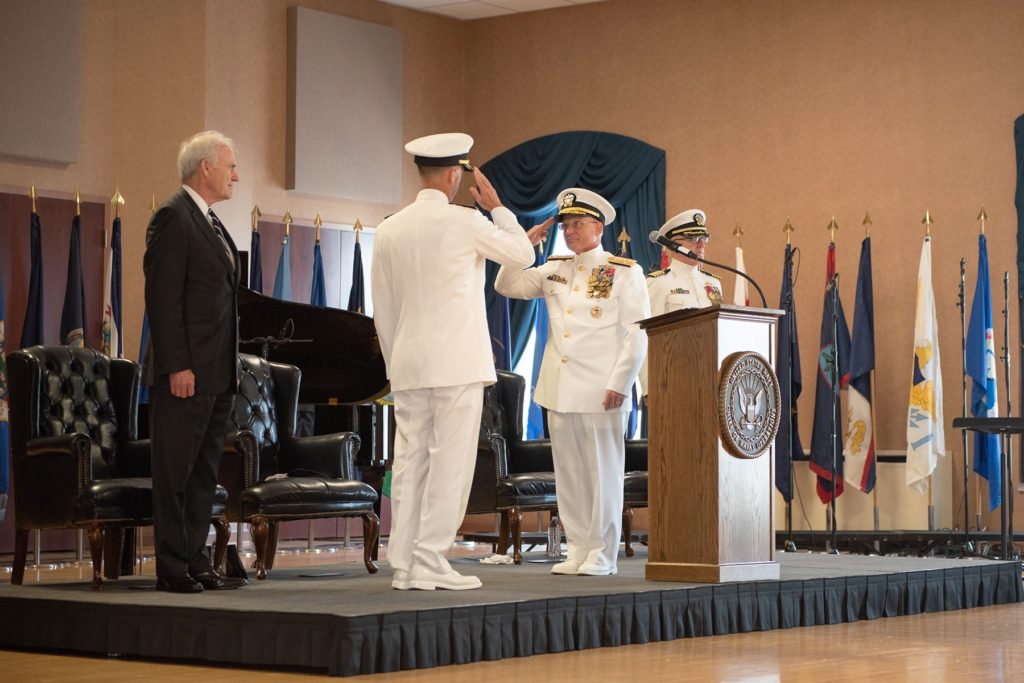 On the 22nd of August, Vice Adm. Gilday pinned on his fourth star and relieved Admiral John Richardson as CNO. Like Admiral Gilday, Admiral Richardson was also a unique selection to become the Navy's 31st CNO. Prior to his selection, Richardson was only three years into an eight year billet as director of the Naval Nuclear Propulsion Program. After serving as Chief of Naval Operations for the full four years, Adm. Richardson retired after 37 years of exceptional service. Richardson welcomed new CNO Gilday saying, "Admiral Gilday is a true cutting edge warfighter, a surface warrior who, by virtue of his leadership at 10th Fleet, fully appreciates the challenges we face in the cyber warfare arena and the increasing pace of competition in new domains."
---
View Admiral Gilday's first message to the fleet as Chief of Naval Operations below! To learn more about our Chiefs of Naval Operations, click here!