The Navy Department Library, located at the Washington Navy Yard, is a one of a kind repository of all things Navy. We work closely with the library, on projects such as used book donations, and the acquisition of rare books and donations for their collection. At the moment, we're trying to help them fill out a more recent gap in the collection – issues of the U.S. Naval Institute's Proceedings magazine. This will enable the Library to have two complete bound sets of Proceedings available to researchers. The following issues are needed: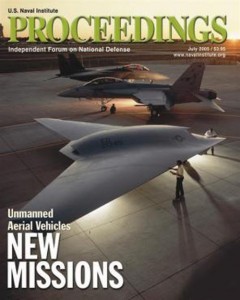 April 2004
July 2005
December 2005
July 2008
December 2008
February 2009
January 2011
2 of all 2012 issues
If you have extra copies you are willing to donate, please contact Captain Todd Creekman at [email protected].  Don't send any duplicate issues without first checking with Todd, as he will probably have you send them to his home address to avoid postal system irradiation and delivery delays experienced through the Washington Navy Yard address.
Don't forget, these types of donations in kind are deductible for tax purposes. And your donation will help to secure copies of this important periodical for generations to come.
UPDATE: Thanks to generous donor Jim Dolbow, copies of the following 7 issues are now in our possession and will be donated to the Library:
March 2007
June 2007
March 2009
July 2009
August 2009
June 2010
February 2011