Ditty Bag: Collections of the Naval Historical Foundation
An Artifact and Collections Blog Series
Ditty Bag: Trần Hưng Đạo Statue
No slides are available in this gallery
Admiral James L. Holloway III, USN (Ret.) received this statuette from Rear Admiral and Chief of Naval Operations of the Republic of Vietnam Navy, Tran Van Chon in 1972 when then-Vice Admiral Holloway was Commander, Seventh Fleet and the Vietnam War was still raging.  The statuette is a bronze depiction of
Trần Hưng Đạo
, one of the most revered and beloved figures in Vietnamese history (NHF # 1984-009-02).
In the mid-13th century Trần Hưng Đạo (born as Trần Quốc Tuấn) acted as the Supreme Commander of Vietnam. He was both the crown prince of Thang Long and the commander of the Dai Viet armies. Trần Hưng Đạo's greatest success was the repelling of three major attacks by Mongol armies led by the legendary Kublai Khan.
The statuette stands 12" tall on top of a wooden base measuring 7 ¼" X 3 ¾" X 1 ½".  The bronze was painted gold, though much of the paint has now been worn off due to age. There are several scuffs on the finish, and the wooden base has a slight split developing at the top.
Despite this, the statuette is still in relatively good condition, and continues to remind us of the partnership between the U.S. Navy and the South Vietnamese Navy during that turbulent period in our nation's history.
Bibliography
Delgado, James P. Khubilai Khan's Lost Fleet: In Search of a Legendary Armada. Vancouver: Douglas & McIntyre, 2008.
Forbes, Andrew, and David Henley. Vietnam Past and Present: The North (History and culture of Hanoi and Tonkin). Chiang Mai. Cognoscenti Books, 2012.
Taylor, K. W. A History of the Vietnamese (illustrated ed.). Cambridge: Cambridge University Press, 2013.
———————————–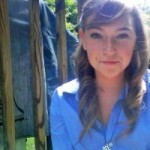 Ditty Bag: Collections of the Naval Historical Foundation is a new artifact blog written by Emily Pearce, NHF Middendorf Curator. She will periodically write posts about various artifacts and accessioned items in the Naval Historical Foundation collection and their impact on naval history. You can view all of the collections highlighted in Ditty Bag on our Flickr page HERE. To contact Emily or to inquire about NHF collections, please email Emily Pearce at epearce@navyhistory.org.

For previous releases of Ditty Bag, Please go HERE.