National Maritime Museum Conference, 25-27 July 2013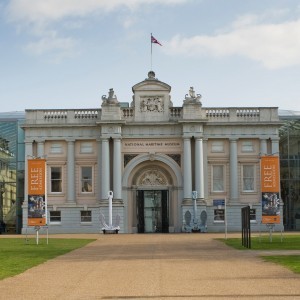 From conflict, culture and science to society, economics and politics, the Royal Navy's relationship with Britain has always been complex and reflexive. It has been the nation's primary arm of defence and the means by which empire was expanded and sustained. In both peace and war, it has shaped and been shaped by the powers of the British state. It has driven and responded to commercial, industrial and technological forces. As an institution, it has defined and reflected not only the nature of Britishness, but its component notions of class, race and gender. As a workplace, it has generated lifestyles that mirror wider norms while also diverging from them.
In July 2013 – and to coincide with the opening of a new permanent gallery of British naval history – the National Maritime Museum will host a major conference addressing the interconnections between the Royal Navy and Britain from 1688 to the present day. Its aim is to examine this naval and national relationship from the broadest possible range of perspectives. As such, the organizers welcome proposals from operational, administrative and technological history through to social, cultural and gender history, and the histories of art, material culture and literature. By these means, the conference will endeavour to inter-relate the varied approaches to the navy represented in recent scholarship. Key themes will include:
The navy and national or imperial identity
The aims, methods and consequences of naval warfare
The navy and popular culture
The naval hero
The navy and technology
The navy and issues of class, gender, race or age
The navy and politics, finance or the state
The navy and trade, commerce or industry
Social histories of the navy and of recruiting
The navy in peacetime
Please submit proposals of 300 words for individual papers, along with a short CV to [email protected] . Panel proposals are also encouraged, though preference will be given to those that display disciplinary or chronological diversity. They intend to publish a selection of papers as a volume of conference proceedings.
Call for papers deadline: 14 September 2012
Visit the National Maritime Museum online at: www.rmg.co.uk/national-maritime-museum/