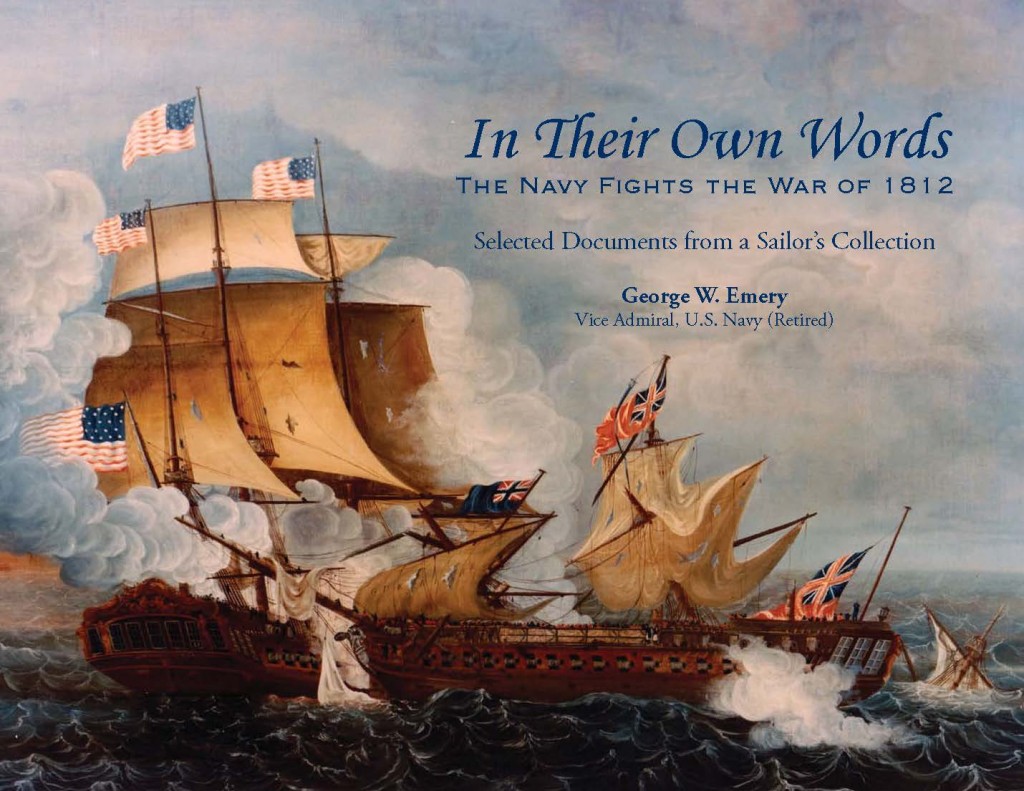 The emotions captured by the War of 1812: patriotic fervor, anxiety, the immediacy of the moment, the joy of peace… all and more abound in In Their Own Words. Whether encouraging peers, issuing orders to subordinates, lamenting a hero's death or reporting a glorious frigate action, these emotions spring from the stirring contemporary letters, newspapers and broadsides of the War of 1812 assiduously assembled and presented by Vice Admiral George W. Emery, USN (Retired).
Arranged to carry the reader chronologically from pre-war preparations to post-war celebration by way of the words of contemporary pens and printing presses, these selected documents from Admiral Emery's collection of early naval Americana bring the naval challenges, successes and disappointments of the war at sea to life sans interpretational bias.
According to historian Christopher McKee, "each reader will probably have a favorite item…Mine is Charles Morris' letter of 19 June 1812…recounting Morris' unsuccessful (fortunately for him) effort to avoid being ordered to Constitution as her first lieutenant. Whatever our favorite letter or pamphlet or broadside may be, we can all be enthusiastically grateful to Admiral Emery for sharing some of his treasures…"
In Their Own Words can be ordered online from the US Navy Museum Store at this link.